SineSet
®
BUILDING BLOCKS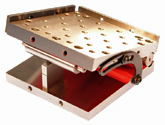 SINE PLATES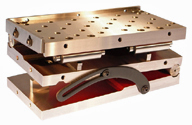 COMPOUND SINE PLATES

90 CONVERSION PLATE


+
SineSet® ACCESSORIES
=
THE SineSet® SYSTEM
Saves TIME and MONEY.


Gives you the COMPETITIVE EDGE.


Allows QUICK SETUPS.


Requires LESS INVESTMENT IN TOOLS.


ELIMINATES CLAMPING.


Needs little or NO INDICATING.


An almost limitless number of TOOL COMBINATIONS.


All tools can be used INDEPENDENTLY or as a SINE SYSTEM.


Available in fitted wooden cases as Complete SineSets®.